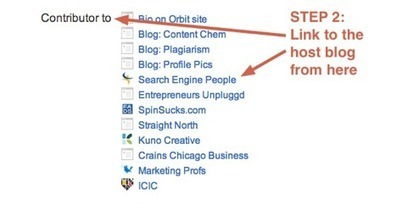 Want to be an established author and rank well on the SERPs? You've got to put in the work! Here are some guidelines on how to be an author Google loves.
Neil Ferree's insight:
Now that Scoop.it has enabled us to update our G+ Brandpages from our Scoop.ot Topics page, its more important than ever to follow these Authorship setup guidelines.
Social Shares is the New SEO. You are the Brand and your Google Authorship Bio Headshot Rich Snippet is your new personal logo.
If you want your headshot to render in the organic search results (and you do) then follow these tips from SEMrush.
See on www.semrush.com