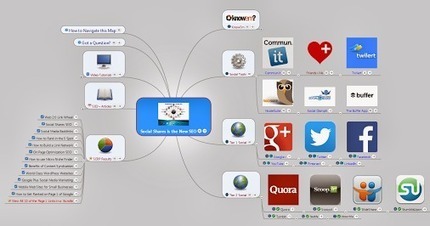 Social Shares Content Marketing Mind Map
http://bit.ly/SocialSharesMindMap

Back in 2012 when I originally created this mind map, Google Hangouts were…
Neil Ferree's insight:
A Mind Map can be an effective way to visually represent a process with many moving parts.
In this case, this Mind Map shows the social media channels one would want to have in place to increase their online visibility.
Once your social link wheel is in place, your next step is to connect your social channels so your content curation and syndication model is robust enough so your message has a chance of getting heard.
See on plus.google.com