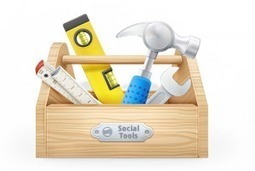 Are you overwhelmed by the sheer amount of time it takes to keep up with social media? Do you wish you had a few social media tools in your tool chest?
Neil Ferree's insight:
Social Content Marketing Tools are Plentiful. These 8 are worth looking into else you can get refer to my curated set of 80 social apps, tools and networks that could/should be considered.
See on www.steamfeed.com