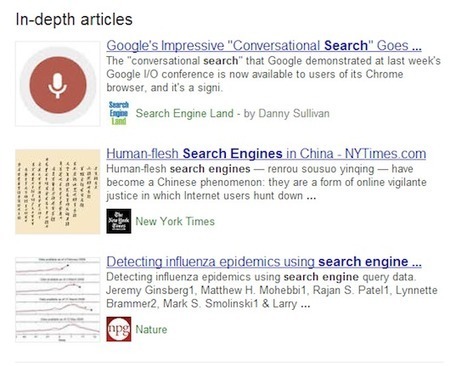 Hey Marketer, are you a lover of long-form content? In-depth reporting? Then you'll love this statistic: Ten percent
Neil Ferree's insight:
In-Depth Article with proper schema mark-up could land your epic 2,000+ word long form article on Page 1 of Google for your targeted keyword phrase.
Medical Malpractice Lawyer

3D Printing Sales Opportunities

Any

Targeted Longtail KW Phrase
Demian did a great job detailing how to write an in-depth article and how to implement solid schema mark-up to optimize your article.
I wrote the article How to Get Ranked on Page 1 of Google back in September 2010 and it still ranks on page 1 of Google organic and images and video for that longtail keyword phrase.
What's Missing?
Authoring a 2,000 word in-depth article is no small feat and the new schema mark-up must be added to your onpage optimization model.
What's missing from this How to Article is you should also include in your long-form articles; muliple types of media; such as
Audio

Video

Imagery

Top Socials

Wiki References
When you include these components to your content marketing mix, you get the added punch for having multple rich snippets with your name attached to multiple page 1 SERP's like this so you can dominate page 1 search results for;
Web results

Image results

Google Maps
I picked up this technique from Nick Kellet who runs Listl.ly
See on www.copyblogger.com