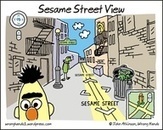 Your Google+ is more than just a social network, it is a powerful social media platform. Read more and let WSI show you how
Neil Ferree's insight:
Social Shares is the Future of SEO. You are the Brand. The more Social Shares your Authorship rel=author acquires, the better your Authority becomes. Experts predict your Author Rank will be influenced by the Quality of Social Shares your Vetted ID Receives.
See on blog.wsioms.co.za