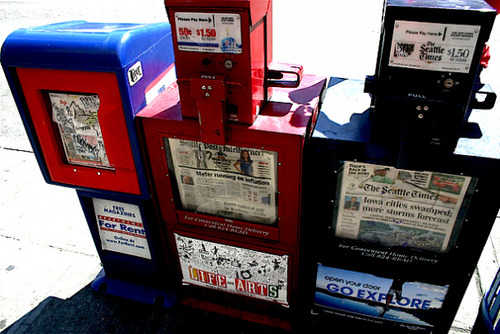 "With new changes that offer personalized search results — most of which are being taken from its own Google+ social network — Google has just made social connections and links the new search-engine optimization strategy"
Interesting analysis by Mathew Ingram on what Google just did by tweaking search results to include Google + results in there. And in particular what this means for the Media industry.
If you're not familiar with the change, the article describes it well and there's another piece you can check that will probably freak out some.
To elaborate on Mathew's point, I would put it more concretely: the time where Media could simply use Twitter or G+ accounts like RSS feeds is over. User engagement is required and it means getting readers to like, comment, +1 and… curate your content.
Clay Shirky once defined curation's role this way: "Curation comes up when search stops working".
Well, now if you want your content to be searched, you better start by making it curated.
Neil Ferree's insight:
Social Shares is the Future of SEO • You are the Brand so you need to make sure your http://bit.ly/RichSnippet is set-up Properly
See on gigaom.com