See on Scoop.it – Google Plus is Social SEO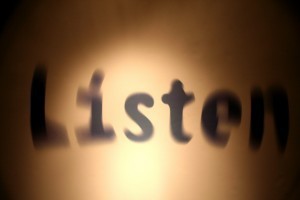 Shelly Kramer has written a great article for her blog on using social channels to listen to keep track of clients and competitors and a whole lot more…..
There's a wealth of information online beyond just managing your clients if you know what you're looking for.
Here's what caught my attention:
**find content
**inspiration
**competitive research
**what people are saying about your brand
For example, she suggests you go to Facebook without logging in or openstatussearch.com you never know what you might discover here, but always have a purpose so you don't get lost in a sea of information.
Advanced Twitter Search
**veritable font of real-time information–think of it as an instant focus group that immediately dials you in to what's trending all over the world .
**I mean follow, your competitors and others important to your brand or your clients and prospects and put the information you can gather there to good use as you work to develop and craft your integrated marketing strategies.
Selected by Jan Gordon covering "Curation, Social Business and Beyond"
See full article here: [http://bit.ly/RzKBoB]
See on www.v3im.com